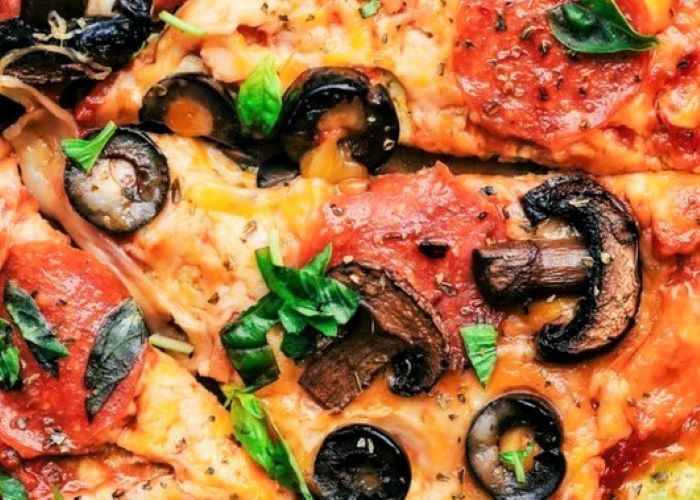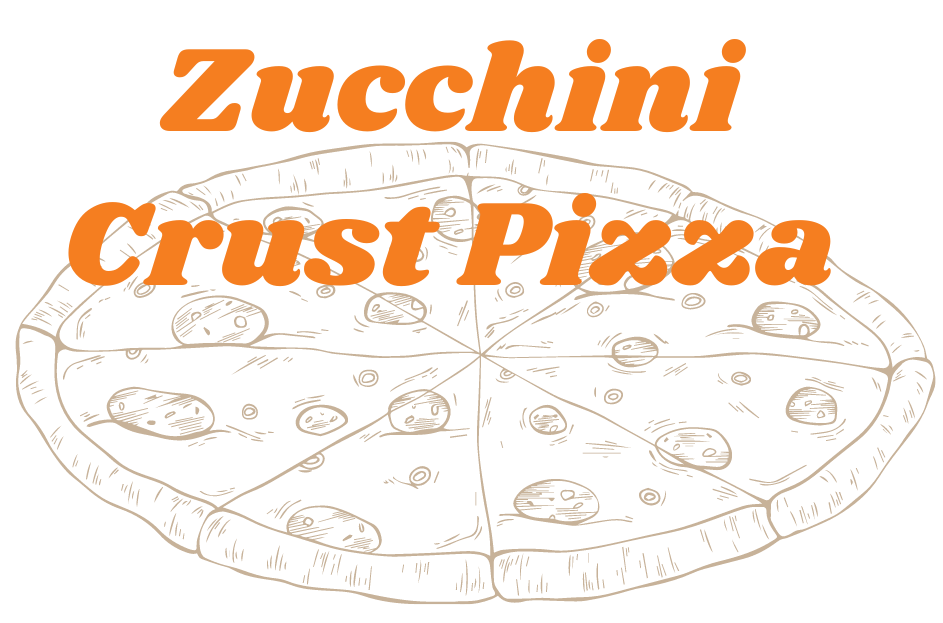 8 oz Zucchini (about 2 cups grated coarsely, packed loosely into the measuring cup)
3 large Eggs
1 cup Mozzarella cheese (shredded; use either pre-shredded or hard mozzarella from a block, *not* soft fresh)
1/4 cup Coconut flour
1/2 tsp Sea salt (plus a little more for sprinkling in step 2
 Preheat the oven to 350 degrees. Grease a 12- or 14-inch non-stick pizza pan. Insert a piece of parchment paper, allowing the oil to seep through. If you don't have a non-stick pan, a regular cookie sheet with oil and parchment paper can be used.
 Time to shred your zucchini! You can use regular "spiralized" zoodles but for best result grating (with a hand grater or food processor) works best. If hand grating, cut your zucchini into 5″-6" chunks and proceed using the larger hole. It is essential that you only grate down to the seed core then STOP! Lop off the hunk of seed core when it reaches an inch or so and then resume grating just the outer section of the zucchini. If using a food processor, be sure to de-seed your zucchini before running it through the machine. Don't feel wasteful — you are only discarding water and mushy seeds that will make your pizza crust soggy!
 If you have used spiralized zoodles, it is best to squeeze out the excess moisture using paper towels or a clean dish towel. If you hand grated your zucchini, this step will not be necessary.
 Spread out the grated zucchini onto the pan in a thin layer. Sprinkle very lightly with a little sea salt (not 1/2 tsp, this is just a light sprinkle). Bake for about 15-20 minutes, until zucchini is semi-soft and fairly dry.
 Meanwhile, combine the eggs, mozzarella, coconut flour and 1/2 tsp sea salt in a large bowl.
 When the zucchini is done, pat dry as well as possible with paper towels. Mix into the bowl.
 Lightly wipe down the pizza pan to get rid of any stuck-on zucchini. Oil again and line with a new piece of parchment paper. Be sure to use enough oil to soak through the parchment paper!
 Spread the zucchini pizza dough into a thin circle, about 11"-12" in diameter. Bake for 20-30 minutes, until there are brown spots on the top. (The time will depend on the thickness of the zucchini pizza crust.)
 Remove the zucchini pizza crust from the oven. Increase the oven temperature to 400 degrees F and let it preheat.
 Let the crust rest for 10 minutes at room temperature. Do not skip this step! Your crust needs to rest.
 Proceed to top your crust with a with THICK pizza sauce and the toppings of your choice. HINT: the dryer your vegetable toppings are, the better the result will be. Lightly sauté your vegetables ahead of time to release moisture. If necessary, pat or squeeze dry with a paper towel before placing on the crust.
 Return the zucchini crust pizza to the oven for about 10 minutes, until the cheese on top melts. If desired, place under broiler for a couple minutes to brown the cheese. Let your pizza rest for about 5 minutes before slicing.
Enjoy your delicious pizza!!