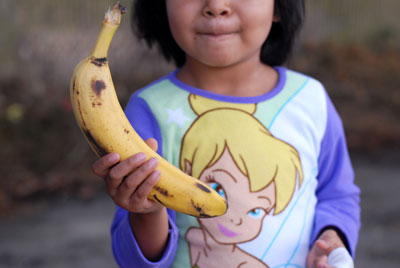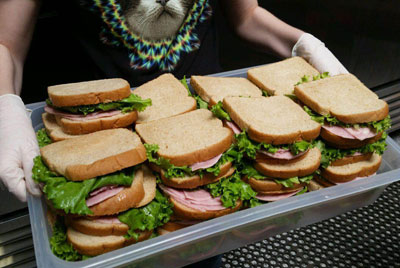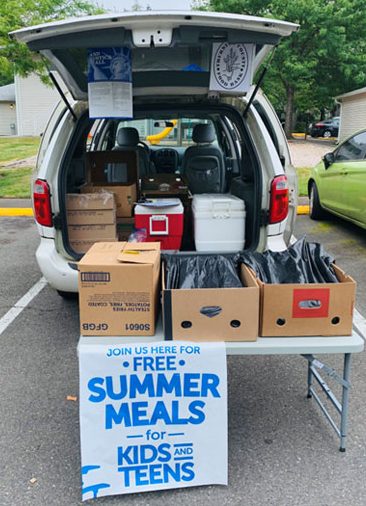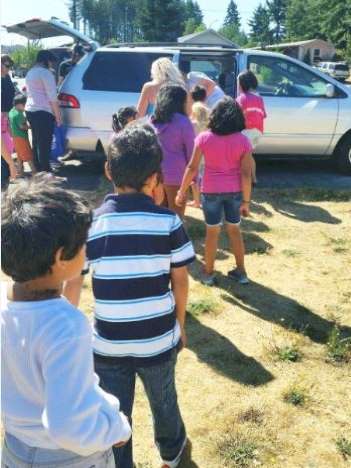 SUMMER LUNCH PROGRAM
Accessing meals during summer break can be challenging for families with children and teens who rely on free and reduced lunches during the school year. Our Summer Lunch Program provides healthy sack lunches to ensure that youth ages 18 and under in underserved areas continue to receive nutritious meals when school is not in session. Our staff and volunteers prepare the meals in the Olympia's Food Pantry kitchen and drive along a fixed route to deliver the meals. Children also receive meal bags with shelf-stable items every Friday to help provide them food over the weekend.
Join us for a free, delicious meal! During the summer, staff and volunteers stop at several apartment complexes and mobile home parks to serve meals. No registration is required — come to whichever location works best for you. Please note that there are two types of sites: some sites require children to eat their meal on site, while other sites allow children to take their meal and eat off site. The map and downloadable flyers depict these two types of sites.
Check back here and on our social media in late May/early June for a Summer Lunch Meal map with times, locations and downloadable information.