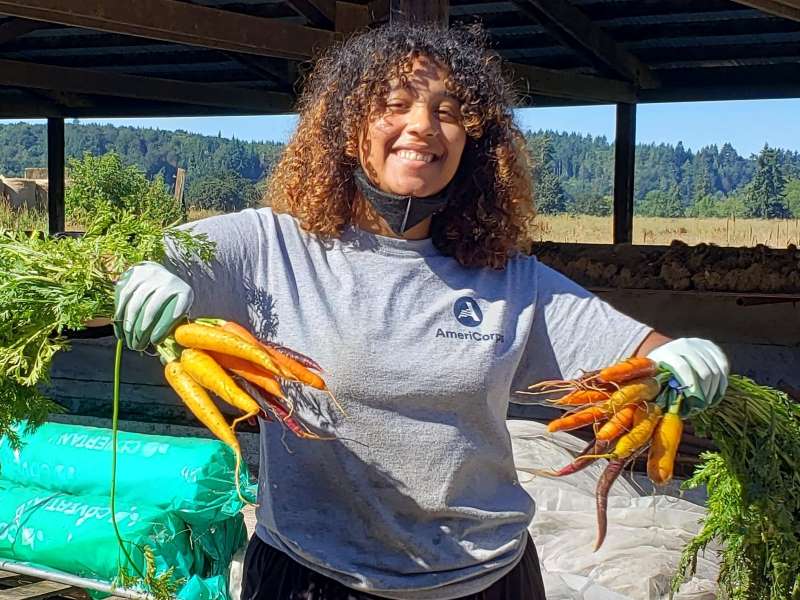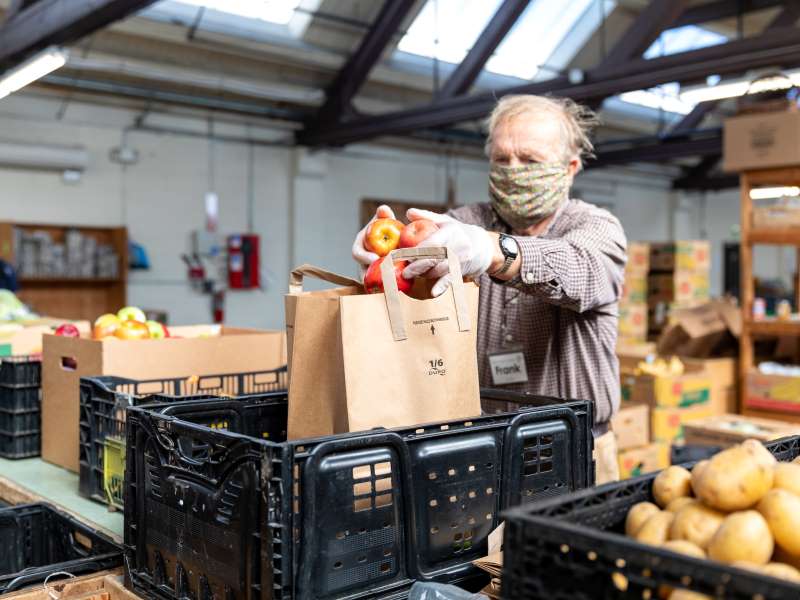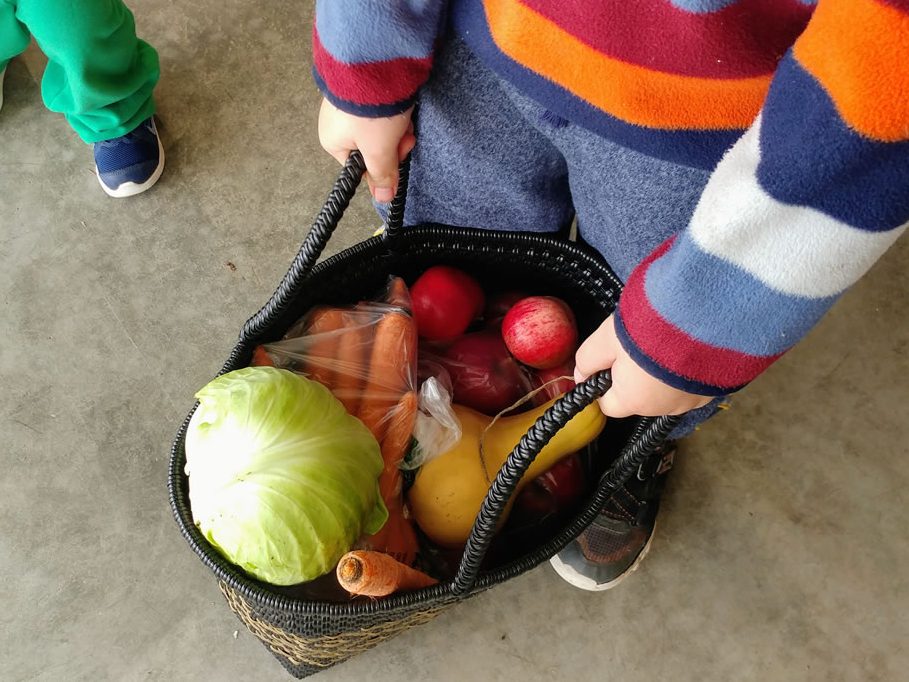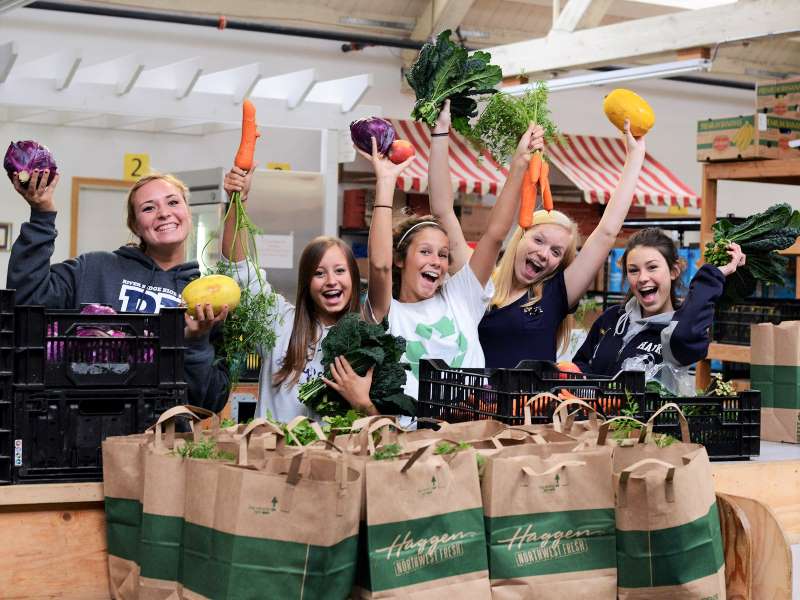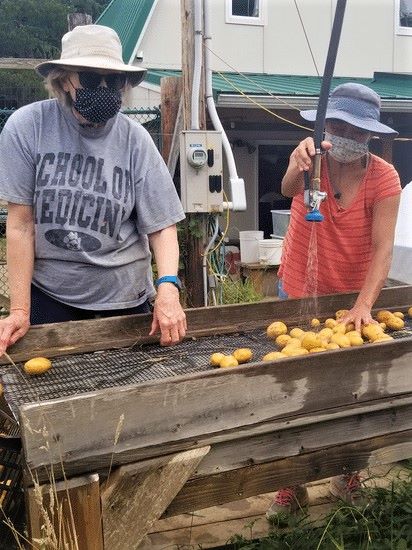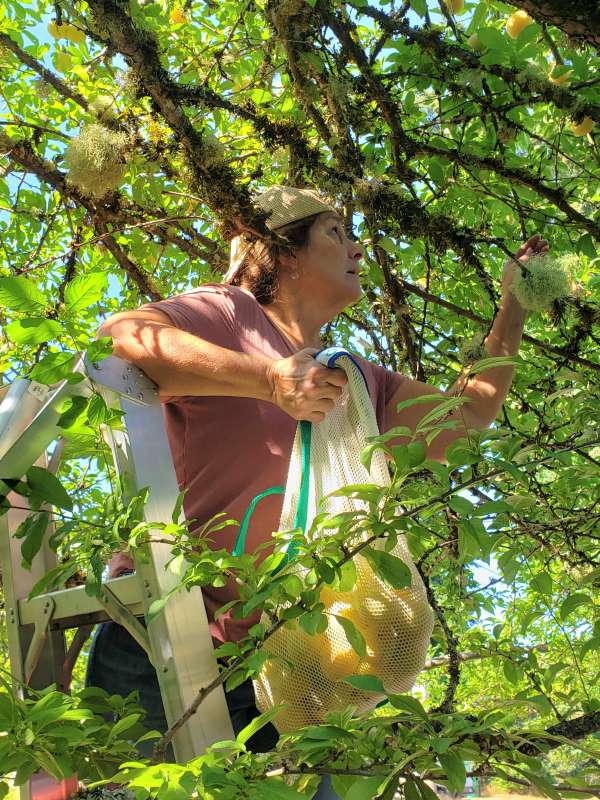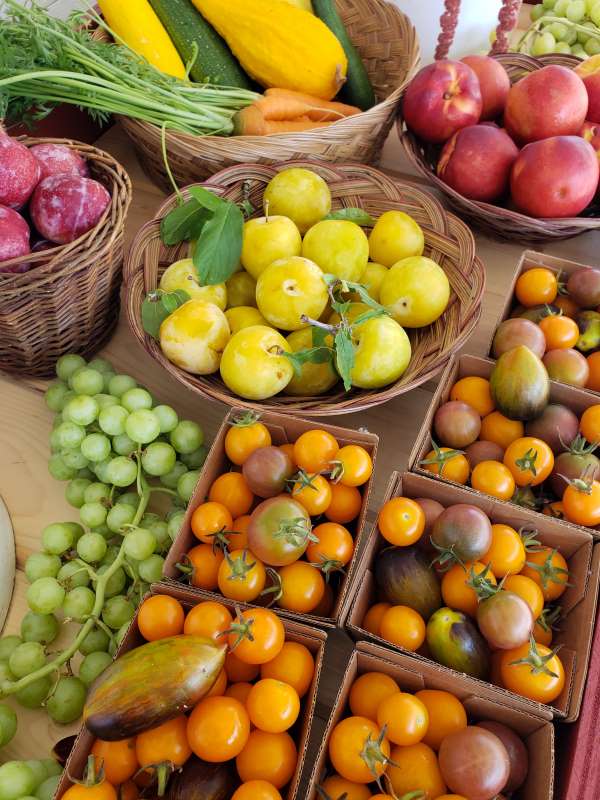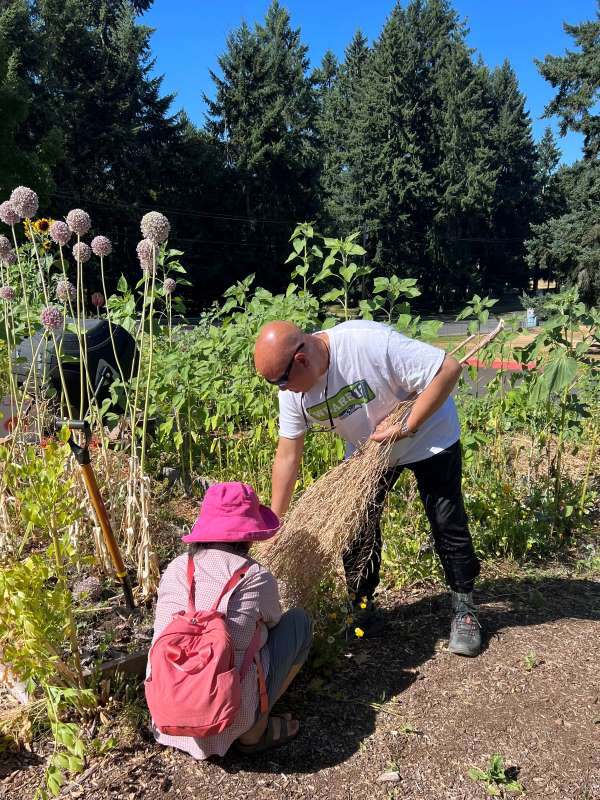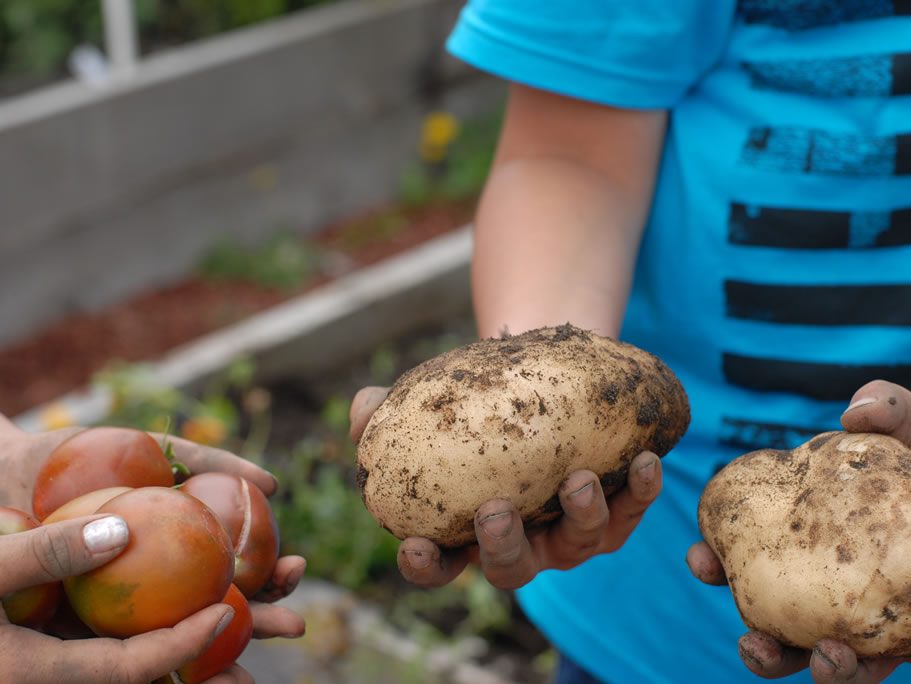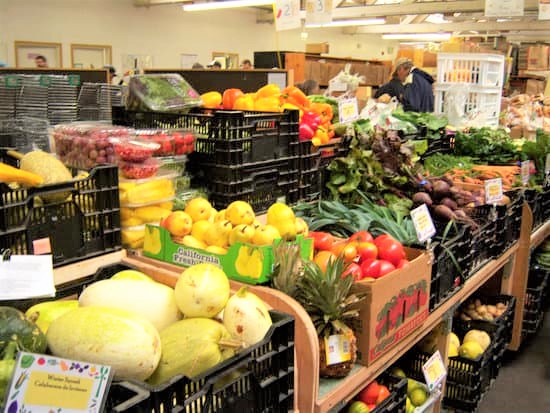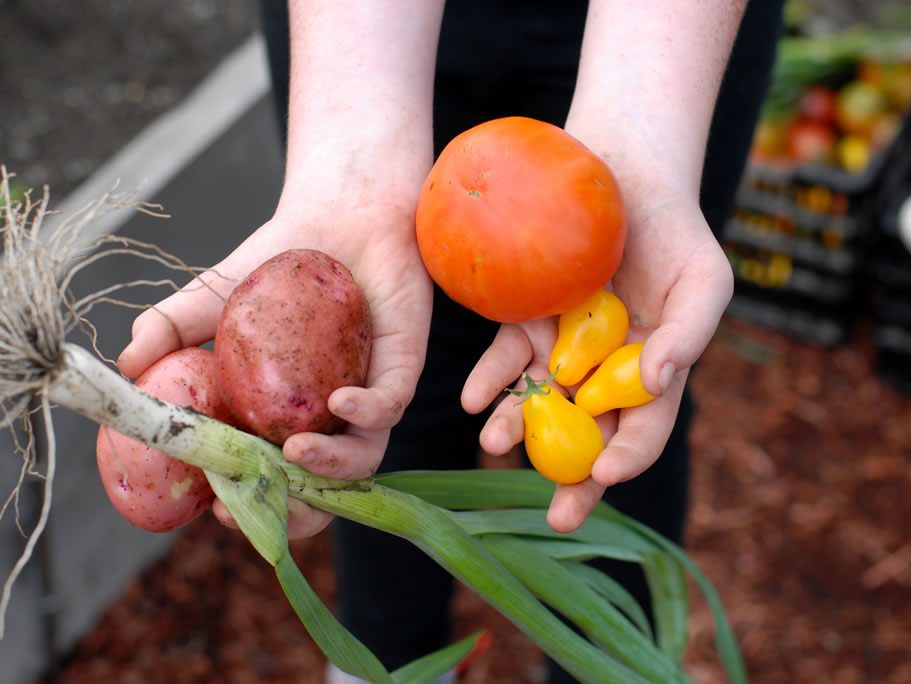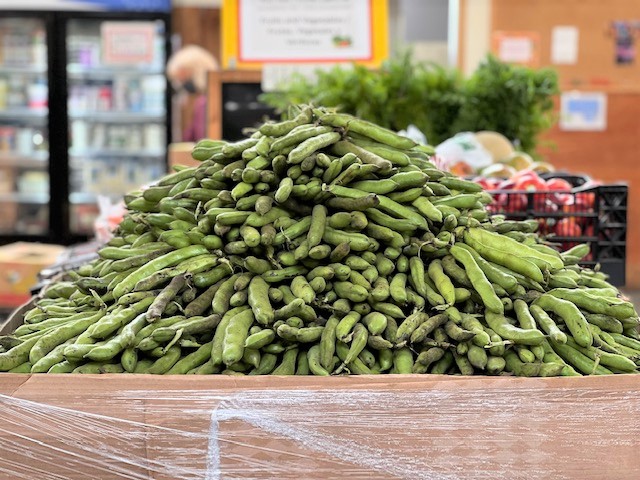 Explore the many ways volunteers can get involved with our produce programs!
Lacey Farm Stand
The Lacey Farm Stand's mission is to provide access to fresh and healthy fruits and vegetables for our community, with an emphasis on locally grown produce. Volunteers help on select Saturdays from 9:30 AM–1:15 PM when the Farm Stand on our Lacey's Food Pantry property is open. They might sort and arrange produce and recipes, or check in and assist clients as needed.  Learn More >
Olympia Kiwanis Food Bank Gardens
The Olympia Kiwanis Food Bank Gardens manage and nurture three gardens in the Olympia area with the mission to grow fresh, nutritious vegetables for the community, by the community. Volunteers help grow over 20,000 pounds of fresh, organic produce for the Food Bank every year — helping in the Spring through Fall with everything from planning, planting and harvesting, to maintenance. They have multiple garden sites, can take individuals or groups, and have daytime, evening and weekend options. Click to learn more about the Olympia Kiwanis Food Bank Gardens.
Gleaning
The mission of our Gleaning Program is to rescue excess produce from local farms and gardens, increasing access to fresh, nutritious food, while reducing food waste. Gleaning volunteers harvest or collect fresh fruit and vegetables from local farms and residences for our Food Bank clients. Learn More >
School Gardens
The School Gardens Program mission is to promote equitable access to healthy food through nutrition education, garden-based learning, and community engagement. Volunteers bring students into their school's garden during recess, assist with field trips, and/or get their hands dirty in the garden helping plants grow for the fall. Learn More >
Produce Volunteers
Produce volunteers sort and stock our abundance of produce to make sure clients have the quality and variety we strive to provide.