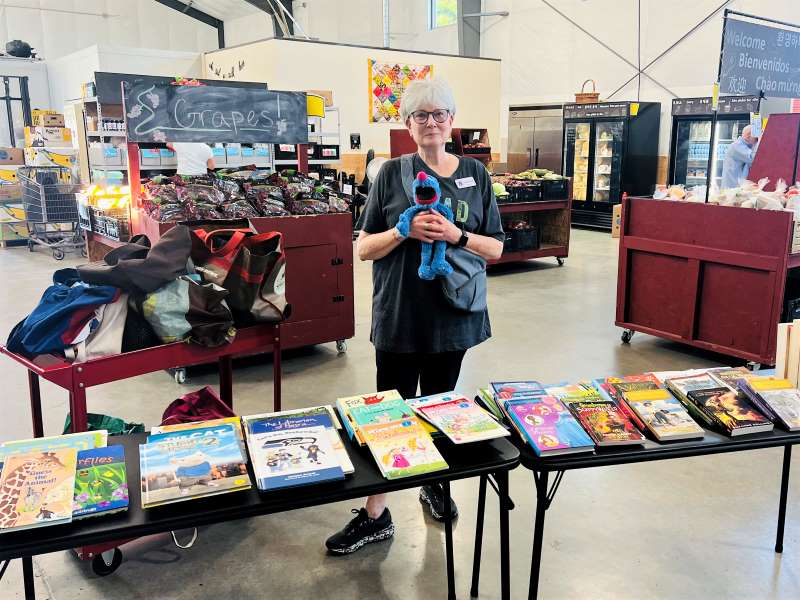 The Food Bank currently runs a community kiosk — a site for information on the Timberland Regional Library, South Sound Reading Foundation, health insurance, job fairs, referrals for housing, mental health services, and other resources as needed. As the Food Bank looks towards the future, we are committed to reducing barriers to services and meeting the expanding needs of the community. To accomplish these goals, Thurston County Food Bank is expanding our partnerships with local social service providers. We are currently laying the groundwork to build a shared community resource space — a Community Hub. We will keep you posted as this exciting chapter unfolds!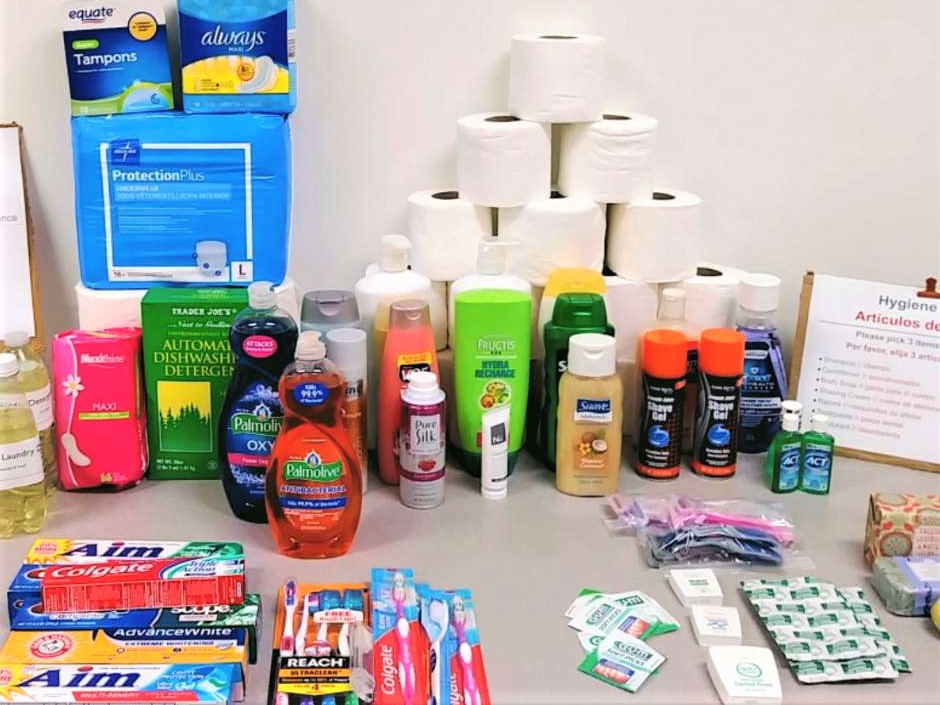 Other Bank — Cleaning & personal care products are distributed once a month at our Lacey and Olympia Food Pantries during the second week of the month. Each pantry has their designated days — see our schedule for details (calendar and map). We provide an assortment (when available) of shampoo, conditioner, shaving cream, razors, deodorant, toothbrushes, toothpaste, body wash/bar soap, laundry soap, dish soap and toilet paper. Learn how you can support >
Partial Other Bank — Available only during a Full Visit, Partial Other Bank provides (when available) adult diapers, incontinence pads, menstrual supplies, baby diapers, pull-ups, baby food, and baby formula. Learn how you can support >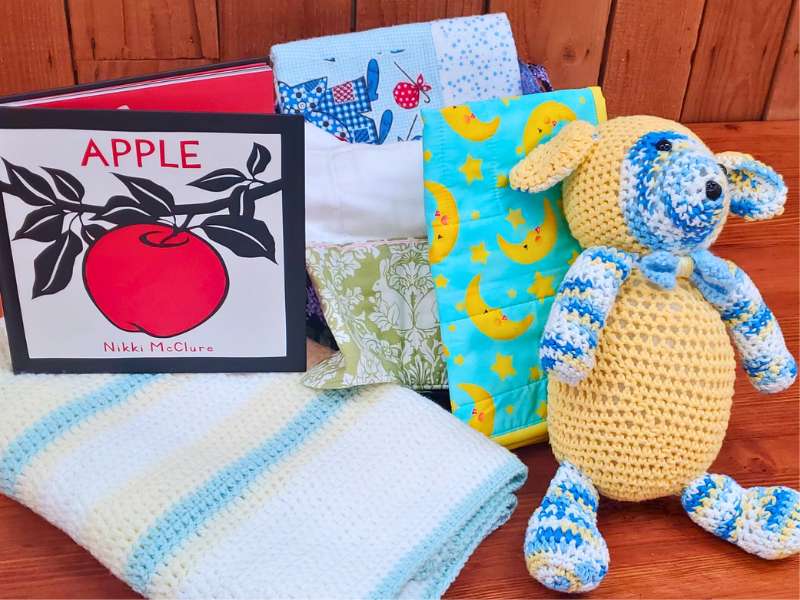 Newborn Bags — If you are an expecting parent of 37 weeks or have a newborn under 2 months, let us know at your next visit so you can receive your Newborn Baby Bag filled with goodies! It has new, essential and handmade items that every new parent needs. Learn how you can support >
Blankets and Hats are homemade by community members!
Baby Supplies (when available) — Diapers, wipes, formula, baby food, infant cereal, baby and toddler snacks.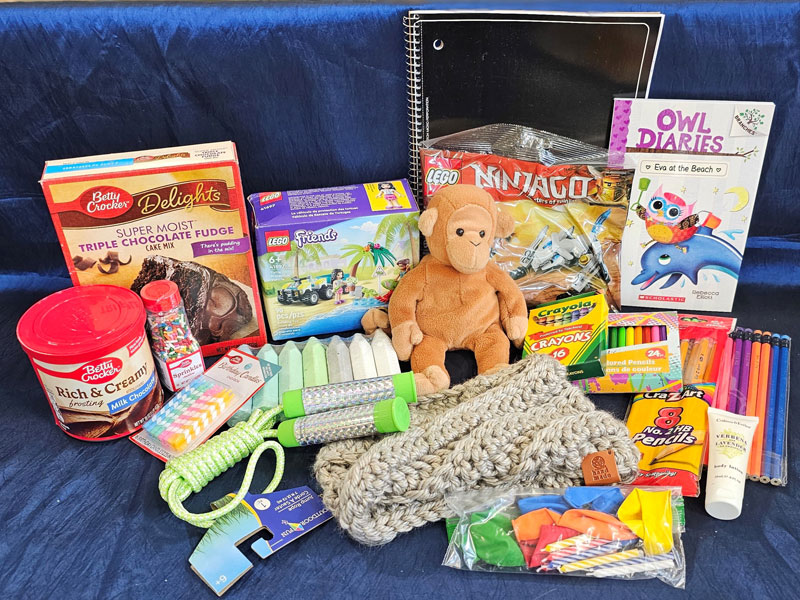 Parents with children age 12 and under may request a Birthday Bag (in their birthday month) when they pick up groceries at the Food Bank. Thanks to a dedicated team of volunteers and generous donations, each Birthday Bag contains cake mix and frosting, an age-appropriate gift, books and party favors to support a family celebration. Additionally, school supplies such as spiral notebooks, pens, pencils, scissors, and markers are included. Learn how you can support >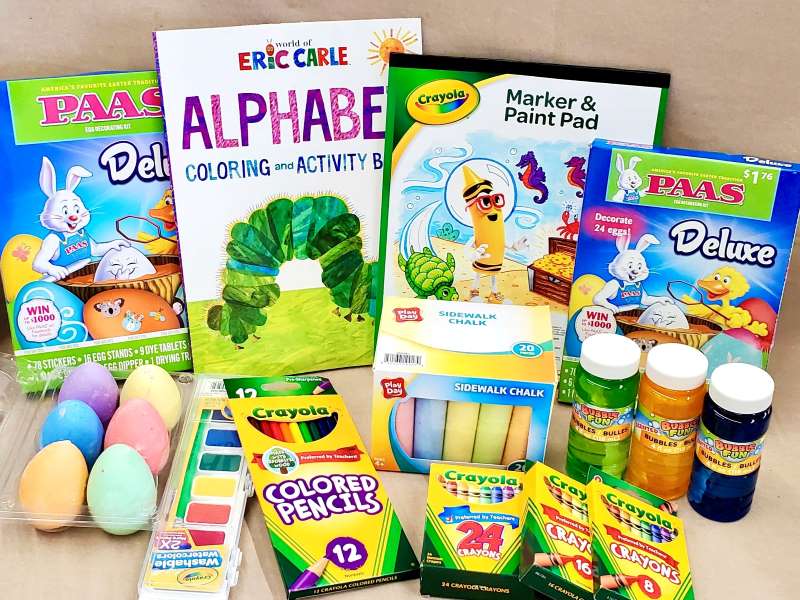 Spring Activity Kits — Each year during the week before Spring break, the Food Bank distributes Spring Activity Kits for youth ages 12 and under with activities for them to enjoy over their break. This program is fueled by many wonderful volunteers, donations, and tireless local quilters and sewers who create a multitude of beautiful reversible fabric treasure bags to hold all the goodies! Learn how you can support > (More info coming soon.)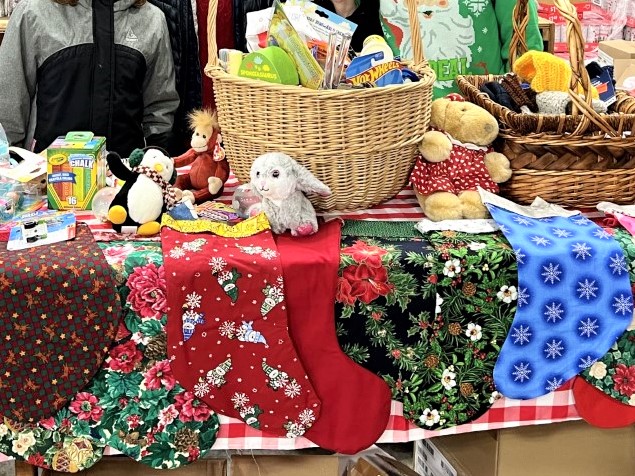 December Holiday Bags — If you visit our Food Pantries the week before Christmas you'll find a beautiful display of stockings and toys available to client families. This stocking program is part of our mission to uplift family connections within our client base. Each year, various community sources donate hundreds of stuffed animals, toys, hats, and mittens to the Food Bank. Each family gets to take home a handmade, reversible stocking or bag, toy, and winter-wear item per child or teen. We distribute thousands of stockings over the course of the week, in large part due to many dedicated quilters, sewers, donors and volunteers! Learn how you can support > (More info coming soon.)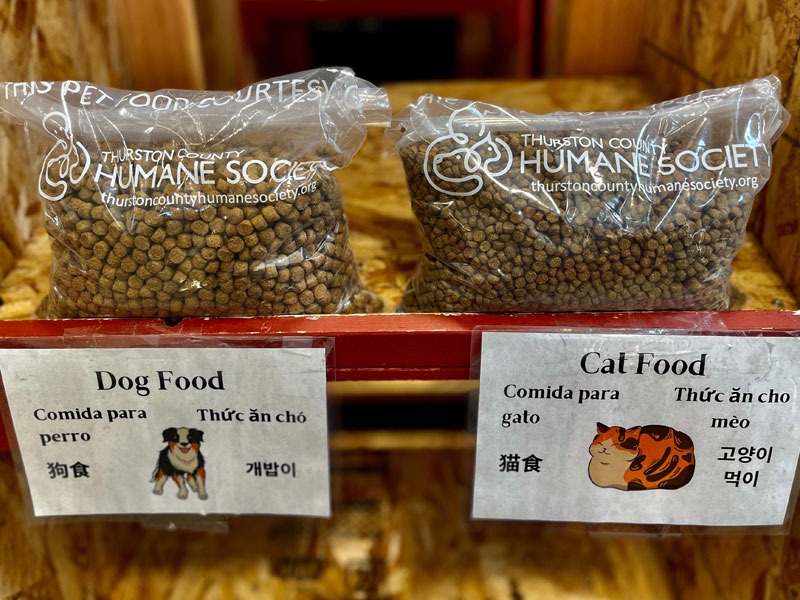 Pet food is available at our Olympia and Lacey Food Pantries during a Full Visit. Our pet food is generously provided by regular donations from the Humane Society and by individual donations.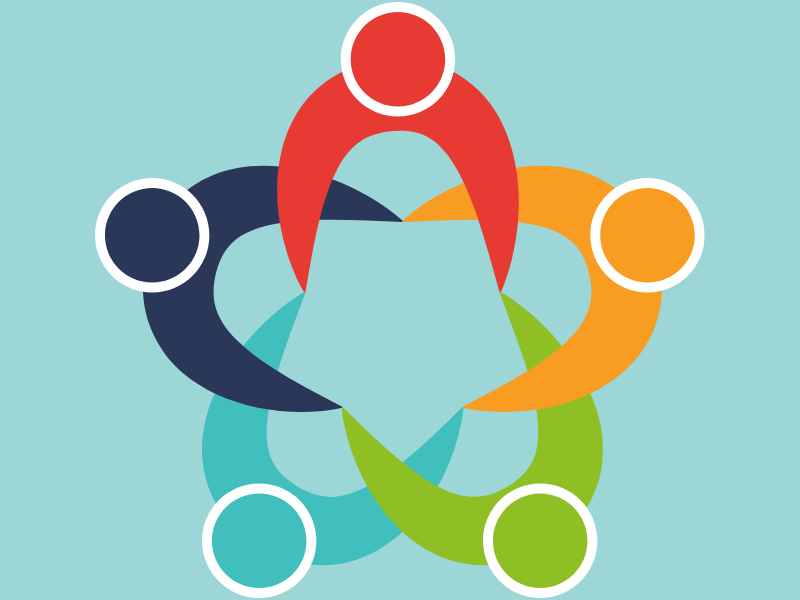 Online Community Resources Library
Comprehensive lists of community resources and emergency services are published by the following organizations:
Washington's Community Living Connections (CLC): Visit the CLC's comprehensive resource guide.
The Crisis Clinic of Thurston and Mason Counties: Visit The Crisis Clinic's website to view and download their current guides to services.