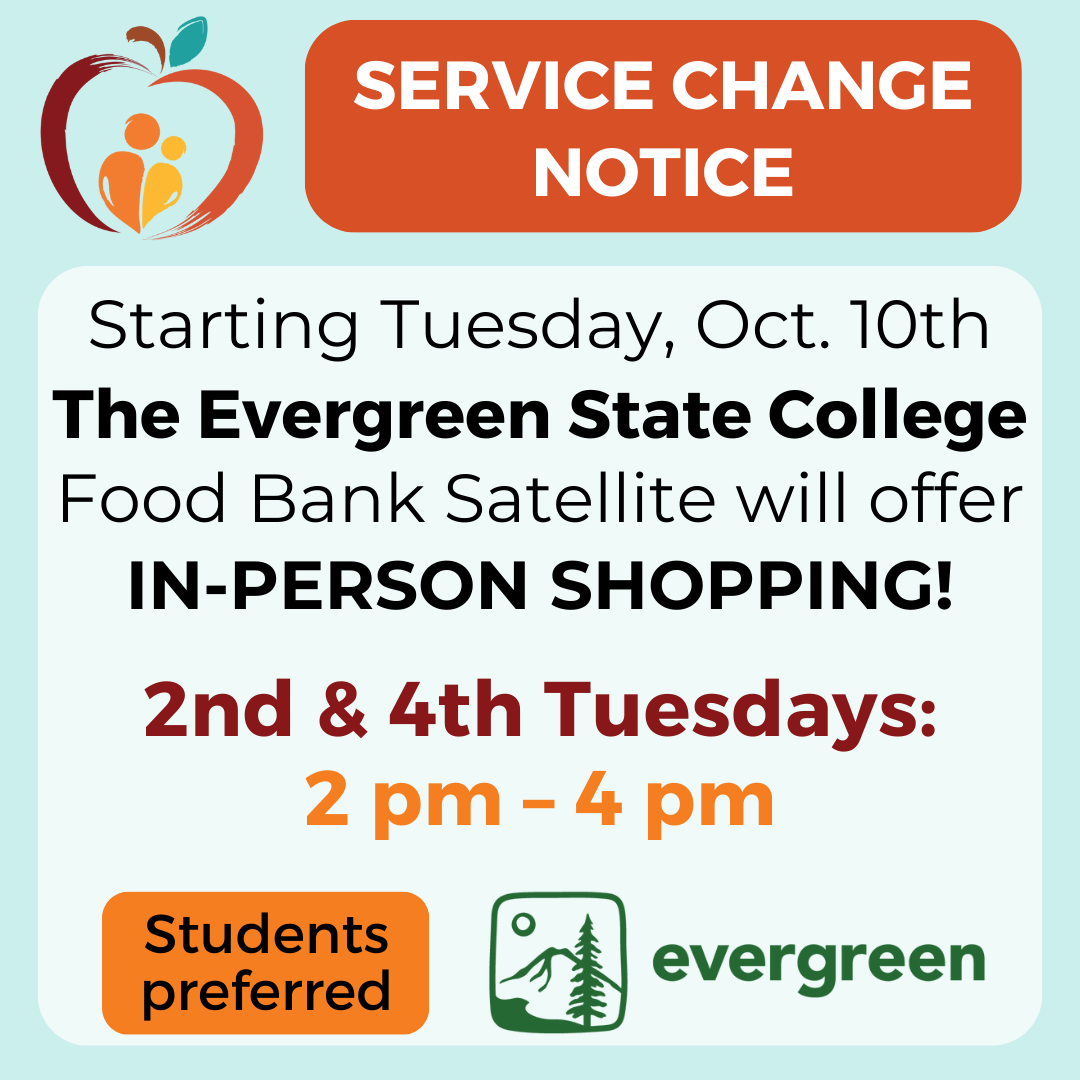 SERVICE CHANGE NOTICE:
The Evergreen State College (TESC) Food Bank Satellite changes to IN-PERSON SHOPPING starting this month on Tuesday, October 10th:
2nd & 4th Tuesdays of each month: 2:00 pm–4:00 pm
Location: Basic Needs Center (CAB 135), 2700 Evergreen Pkwy NW, Olympia
Students preferred
Looking for other options?
You can find locations and schedules for all our Pantry and Satellite Food Bank locations by clicking
Find Food Near Me
at the top of the Home Page. You can filter the map by days of the week, inside shopping or drive-up distribution, and more. All sites are listed alphabetically below the map, and in the map legend there is an option to view/download a printable version of all sites by city and schedule. On the Home Page, you'll also find a calendar of services at our Olympia and Lacey Food Pantries and Farm Stand.