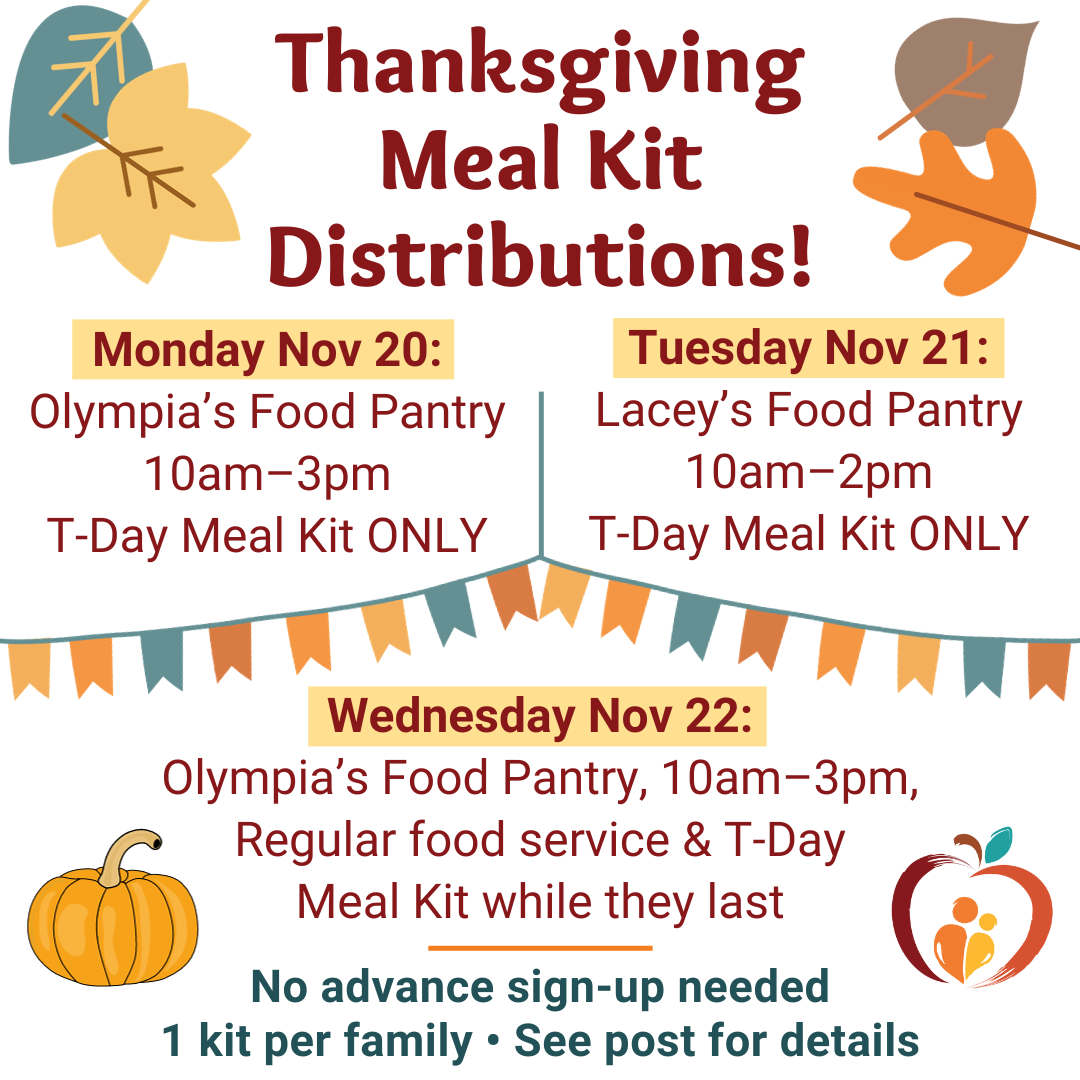 🍁 THANKSGIVING MEAL KIT DISTRIBUTIONS 🍁
Monday, Nov. 20: Olympia's Food Pantry, 10am–3pm (DRIVE-UP ONLY)
Tuesday, Nov. 21: Lacey's Food Pantry, 10am–2pm (DRIVE-UP or WALK-UP ONLY)
Wednesday, Nov. 22: Olympia's Food Pantry, 10am–3pm (INSIDE SHOPPING)
🍂 No advance sign-up is needed.
🍁 Monday (drive-up) & Tuesday (drive-up or walk-up) distributions are for Thanksgiving meal kits ONLY.
🍂 Wednesday distribution is regular inside shopping and a Thanksgiving meal kit WHILE SUPPLIES LAST.
🍁 One Thanksgiving meal kit per household. (If you visited CIELO or any other Satellite you can NOT pick one up at the Food Pantry.)
🍂 Smaller households will receive whole chickens.
Olympia's Food Pantry: 220 Thurston Ave NE, Olympia WA 98501
Lacey's Food Pantry: 7027 Martin Way E, Olympia, WA 98516
If you will be visiting one of our Satellites, please reach out to your local satellite for information on their holiday distribution, or call Rebekah at 360-352-8597 ext. 106.
Note: We are closed on November 10th, 23rd & 24th.