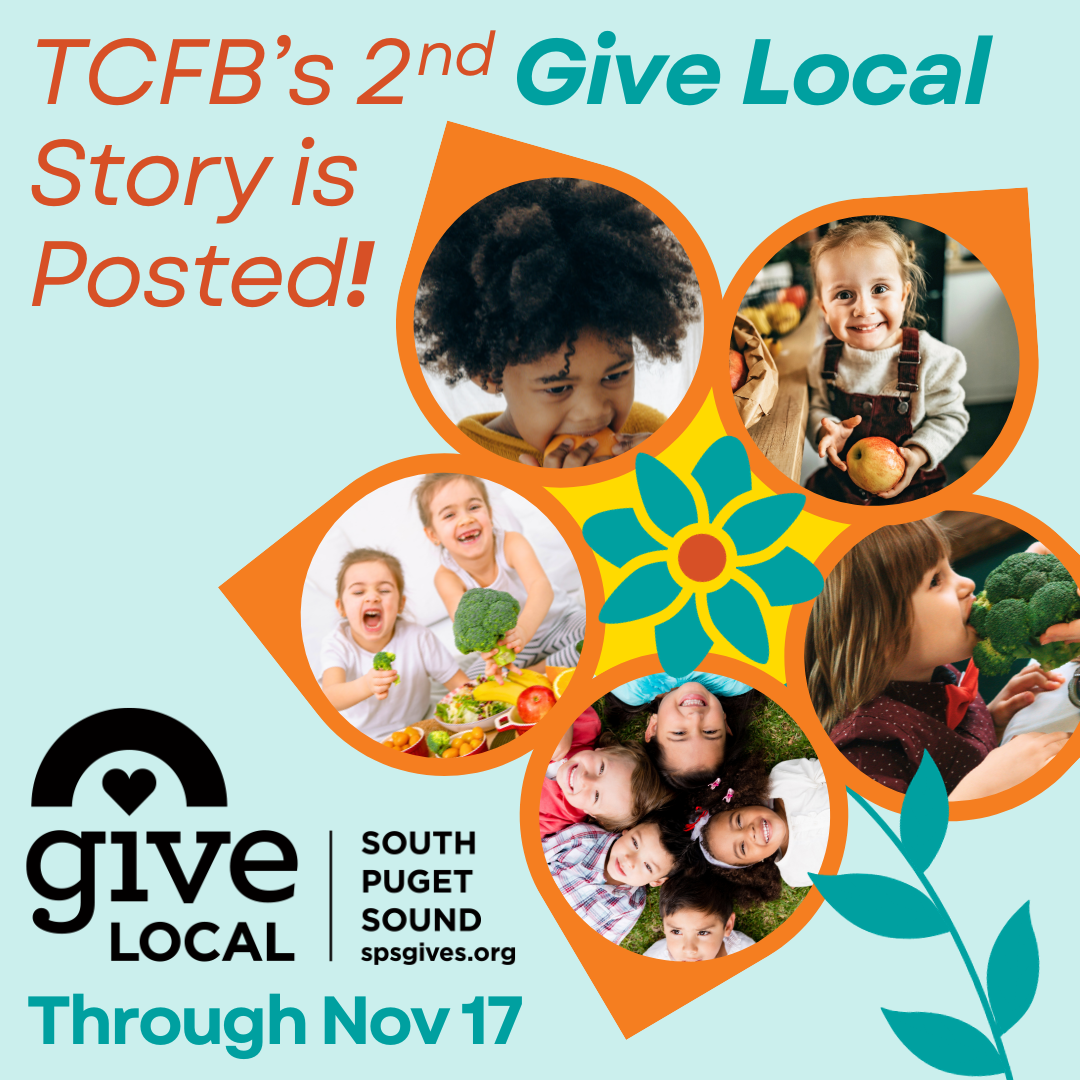 Last year, 42% of those we supported were children under 18 years old. You're invited to enjoy our latest video story on TCFB's Give Local page — Our Focus on Children — highlighting some of our programs that prioritize children.
Give Local 2023 ends Friday, November 17th! Check out all the great community nonprofits to support by visiting spsgives.org!
🧡 LEARN about the work we do!
    💛 SHARE with friends, family, and peers!
We thank you for believing in our work as we explore what's possible together!