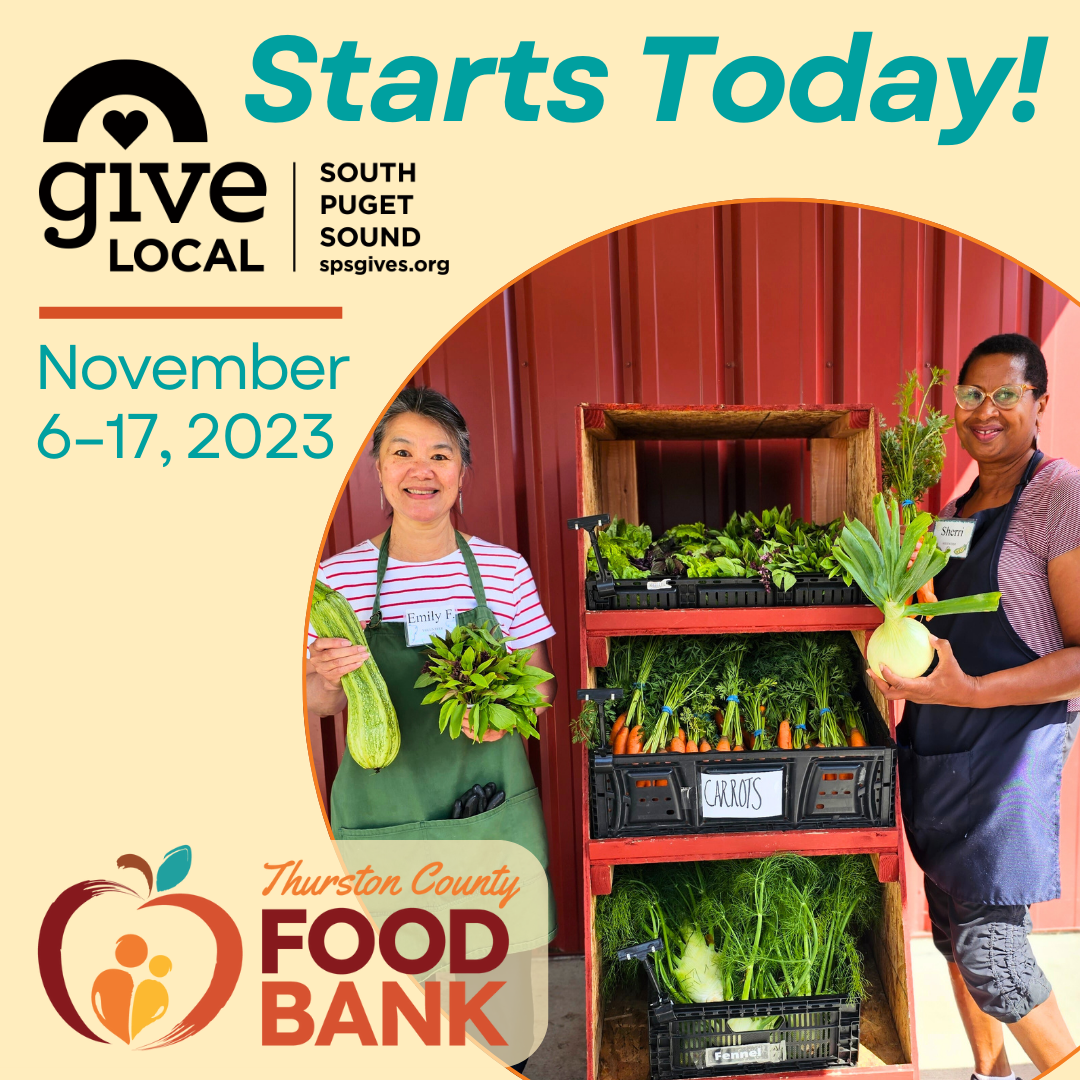 Give Local
is a regional celebration of generosity hosted by the
Community Foundation of South Puget Sound
. Whether you are interested in uplifting hunger relief, the arts, the environment, LGBTQ+ advocacy, human services — and everything in between — Give Local 2023 has something for you!
Did you know that Thurston County Food Bank served nearly 62,000 individuals in 2022 and expects that number to rise? Support our commitment to ending hunger and expanding services in our community by joining us for Give Local 2023 — which starts TODAY!
The Community Foundation and sponsors cover credit card fees; 100% of donations go directly to TCFB
You'll help us earn a portion of the Give Local $100,000 Bonus Fund
You keep our community strong as we imagine what's possible together. Any donation, regardless of size, plays an important role in supporting our work!
Enjoy our first story — Our Focus on Fresh.
LEARN about the work we do!
      SHARE with friends, family, and peers!
             SUPPORT us during Give local 2023!